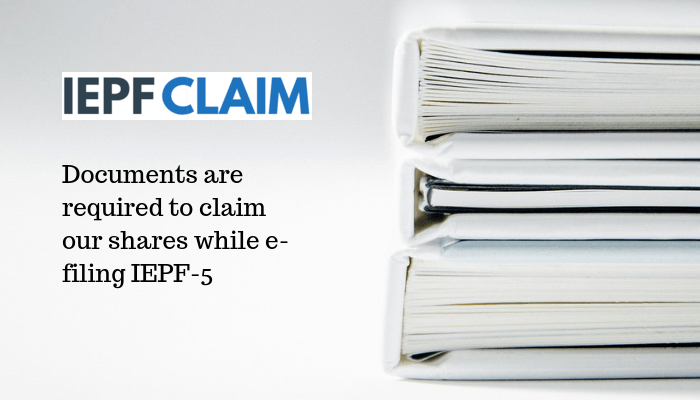 The full form of IEPF is Investor Education and Protection Fund. It is an initiative by the Government's Ministry of Corporate Affairs to promote investor awareness and protection of their interests in the money market. To elaborate, the fund is entrusted to protect the interest of the investors who have put their money in securities by keeping the market well-regulated and the procedures of money handling transparent. The fund was set up under the sub sections (5), (6) and (7) of section 125 of the Companies Act, 2013 and was put into effect from January 13 of 2016.
When does your investment go into IEPF?
It is suggested that shareholders should claim their dividends from the companies on a regular basis by keeping track of their funds and holding on to the necessary documents to file for dividend withdrawal. However, when a fund owed to a third party remains unclaimed for seven consecutive years, the fun gets transferred to IEPF.
Only specific investments of the security market go on to become a part of IEPF as per the sections of law. They come from –
a) Amounts in the unpaid divided accounts of the companies
b) Matured deposits with companies
c) Matured debentures with companies
d) The application money received by companies for allotment of any securities and due for refund
e) The interest accrued on the amounts in reference to unpaid dividends and matured debentures.
Documents required for IEPF claim
The sole purpose of the IEPF is to protect investor's money. However, dividend cannot be claimed by the shareholder in a regular manner once it gets transferred to IEPF. There is a specific procedure that needs to be followed to get your IEPF claim as explained on their official website www.iepf.gov.in.
The following documents are required to be submitted for claiming shares which have been transferred to the IEPF:
Print out of duly filled and uploaded claim form with claimant signature and if joint holders are involved than claim form to be signed by all the joint holders.

Copy of acknowledgment bearing SRN No. duly attested by Claimant.

Indemnity Bond (Original) with claimant signature.

Advance Stamped Receipt (Original)

In case of refund of matured deposit or debenture, or bonds, original certificate thereto.

Copy of AADHAAR Card of the claimant and if joint holders are there, Copy of AADHAAR Card of all joint holders.

Copy of PAN Card.

Client Master List duly attested by claimant.

Original Share Certificate (in case shares are in Physical Form)

Proof of Entitlement (Certificate of share/interest warrant Application No. etc.)

Original Cancelled Cheque Leaf.

Copy of Passport, OCI and PIO card in case of foreigners and NRI.

In case any Joint Holder is deceased, copy of Death certificate to be attached.

Other optional documents, (if any)
How to e-file IEPF 5?
Once you have all the aforementioned documents ready, the rest of the procedure is paperwork and waiting. You will have to download the IEPF 5 form from the website, submit it after filling and note down the SRN which is generated after acknowledgement for future reference. Next, submit indemnity bond in original, a printout copy of the acknowledgement and self-attested printout copy of the e-form you submitted earlier to the Nodal Officer of the company. Remember to mark the documents "Claim for a refund from IEPF Authority".
Share this post?